Hundreds of silent masked students surround Stanford Law dean for apology to heckled federal judge: 'Eerie'
Hundreds of student protesters wearing masks and all-black clothing lined the hallways outside Stanford Law School Dean Jenny Martinez's classroom after she apologized to U.S. Circuit Court Judge Kyle Duncan for the disruption of his recent speech.
On Monday, Martinez, who teaches constitutional law, arrived to find her whiteboard covered in fliers ridiculing Duncan and defending those who disrupted his speech. The fliers echoed the opinion of student activists and some administrators who claimed hecklers derailing Duncan's talk was a form of free speech.
After her class ended, protesters, obscuring their faces with masks that said "counter-speech is free speech," stared at Martinez as she left. The protesters formed a "human corridor" which stretched from the class to the building's exit and contained nearly a third of the school's student body, according to students who spoke with the Washington Free Beacon.
Approximately 50 out of the 60 students in Martinez's class also joined the protest and scowled at those who did not join in.
UNIVERSITY PRESIDENT ON PAID LEAVE AMID QUESTIONS OVER INDIGENOUS IDENTITY: 'I DEEPLY APOLOGIZE'
"They gave us weird looks if we didn't wear black" and join the crowd, first-year law student Luke Schumacher said. "It didn't feel like the inclusive, belonging atmosphere that the DEI office claims to be creating."
Another student, who requested anonymity for fear of retaliation, said the experience was "eerie."
"The protesters were silent, staring from behind their masks at everyone who chose not to protest, including the dean," the individual said.
The protest was even larger than the one that occurred days earlier and came after the Stanford National Lawyers Guild said Martinez had thrown "capable and compassionate administrators" under the bus. Similar comments were made by the school's Immigration and Human Rights Law Association and the school's chapter of the left-wing American Constitution Society.
Last Thursday, Stanford's Federalist Society chapter invited Duncan to speak. However, the Trump-appointed judge was shouted down and heckled by hundreds of students who made it impossible for him to deliver his speech.
Video footage widely shared on social media shows that the school's associate dean of diversity, equity and inclusion (DEI), Tirien Steinbach, did nothing to quell the disruption as protesters hurled verbal abuse at the judge.
VIDEO OF WHITE COLLEGE STUDENT GOES VIRAL AFTER BEING 'DEPROGRAMMED' ABOUT WHITE PRIVILEGE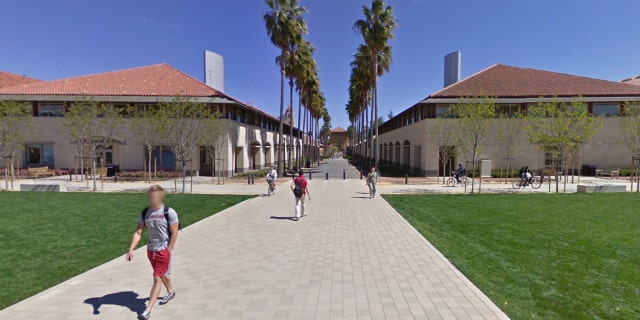 Instead, Steinbach gave a minutes-long and emotional speech at the event, accusing Duncan of causing "harm" through his work on the U.S. Court of Appeals for the Fifth Circuit and questioning the school's policies on free speech. 
The students were particularly angry at Duncan for a 2020 opinion in which he refused to use a transgender sex offender's preferred pronouns. In comments to the Free Beacon, the judge described the incident as a "bizarre therapy session from hell."
Duncan was never given a chance to read his prepared remarks. After a hostile and profane Q&A session, he was escorted out the back door by federal marshals, who were there to "protect" him, the Free Beacon reported.
Following the event, Steinbach claimed the students hadn't violated any law school policies and alleged that Duncan hadn't prepared a speech, a claim contradicted by video footage and Duncan himself, according to students. She also allegedly said he was a "serial provocateur" that made fun of students in order to rile them up for the cameras.
DIVERSITY DIRECTOR SAYS SHE WAS FIRED FROM CALIFORNIA COLLEGE FOR QUESTIONING ANTIRACISM 'ORTHODOXY'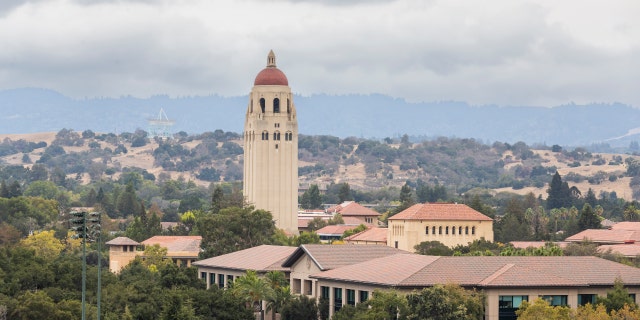 Over the weekend, the university apologized to Duncan for the incident.
"We write to apologize for the disruption of your recent speech at Stanford Law School," Stanford President Marc Tessier-Lavigne and Martinez wrote in a joint statement. "As has already been communicated to our community, what happened was inconsistent with our policies on free speech, and we are very sorry about the experience you had while visiting our campus."
The letter also claimed that staff members failed to enforce university policies and "intervened in inappropriate ways" that did not align with the school's commitment to free speech but did not mention Steinbach by name.
CLICK HERE TO GET THE FOX NEWS APP
Speaking with the National Review, Duncan said he appreciated the apology, particularly Stanford's acknowledgment that the administrator's behavior "was completely at odds with the law school's mission of training future members of the bench and bar."
"Such an apology would also be a useful step towards restoring the law school's broader commitment to the many, many students at Stanford who, while not members of the Federalist Society, nonetheless welcome robust debate on campus," Duncan added.
Fox News' Chris Pandolfo contributed to this report.