Benjamin Hall reflects one year after deadly Ukraine attack on Fox News journalists: 'Real mixed emotions'
The FOX News Media family and the media world at large were devastated on March 14, 2022, when a vehicle carrying three journalists covering Russia's invasion of Ukraine was struck by incoming fire. 
Beloved Fox News photojournalist Pierre Zakrzewski and Ukrainian journalist Oleksandra "Sasha" Kuvshynova were killed in the tragic attack that occurred in Horenka, outside Kyiv. Benjamin Hall, Fox News' adored foreign correspondent, was severely injured but survived. 
"One year today, I can't believe it, and look where we are. We're sitting here today and come a long way. But first of all, we've got to remember that one year ago Pierre passed away, and Sasha passed away, so it's a day of real mixed emotions for me," Hall said Tuesday on "America's Newsroom." 
FOX NEWS' BENJAMIN HALL URGES VIEWERS TO 'NEVER GIVE UP' IN EMOTIONAL RETURN TO LIVE TV
FOX News Media CEO Suzanne Scott and President Jay Wallace addressed the somber anniversary in a memo to staff.
"The immediate moments, and months that followed, have been nothing short of extraordinary – filled with triumph, perseverance, and incredible humanity," Scott and Wallace wrote.
"From Jennifer Griffin engineering a team that included Sarah Verardo's Save Our Allies, Defense Secretary Lloyd Austin, and Polish and Ukrainian government officials – to the incredible care at Landstuhl Regional Medical Center and Brooke Army Medical Center – to London Bureau Chief Dragan Petrovic's coordination throughout, along with countless others — a miraculous rescue and recovery ensued," Scott and Wallace continued. "And today, on the one-year anniversary, we are overjoyed to welcome Ben back home to FOX News Media headquarters. Having Ben here has been nothing short of awe-inspiring… while we are thrilled to welcome Ben home, we are also still mourning the profound loss of Pierre and Sasha."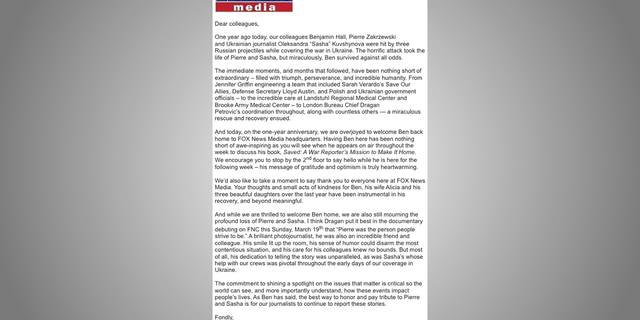 Hall has detailed the moments following the attack. 
"If I had the slightest iota of consciousness, it was a distant sense of shock waves and the feeling that every part of my body – bones, organs, sinew, my soul – had been knocked out of me," Hall wrote in his memoir, "Saved: A War Reporter's Mission To Make It Home," which described his journey. 
"I was all but dead but improbably, out of this crippling nothingness, a figure came through, and I heard a familiar voice, as real as anything I'd ever known. 'Daddy, you've got to get out of the car,'" Hall wrote, adding during an appearance on "FOX & Friends" that seeing a vision of his three daughters gave him the strength to keep going. 
"I opened my eyes and managed to crawl out of the car," he said. "If it weren't for them bringing me back, there is no way I would be here today."
Kuvshynova, who was only 24 years old and loved performing as a DJ, was working with Hall and Zakrzewski as a field producer, helping them navigate the war-torn country. 
"She was beautiful, very funny and sometimes had a dark sense of humor, which I admire, and it really helped in a serious time," Fox News senior field producer Yonat Friling told Fox News Digital following the attack. "When she stepped into a room, she lit up the room with her smile, and she had beautiful eyes, and she had plans. She loved everybody and she loved life." 
OLEKSANDRA 'SASHA' KUVSHYNOVA'S FOX NEWS COLLEAGUES REMEMBER HER LIFE: 'SHE HAD A SPECIAL PRESENCE'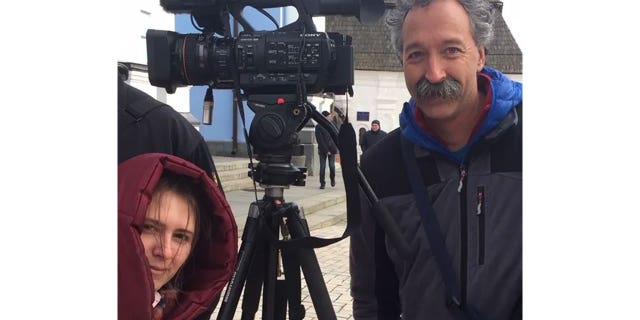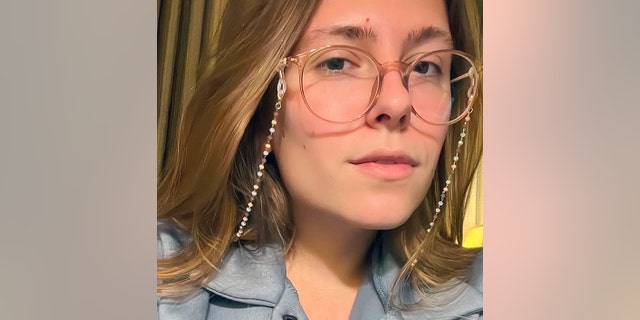 BENJAMIN HALL SURPRISES FOX NEWS COLLEAGUES WITH MOVING WORDS SIX MONTHS AFTER DEADLY UKRAINE ATTACK
Fox News field producer Andrew Fone worked with Kuvshynova for several weeks ahead of Russia's invasion, helping the network prepare to cover the looming war. He said Kuvshynova had natural editorial chops and while music might have been her greatest passion, she had a bright future in TV news production ahead of her if she chose that path. She had a diverse skill set, spoke perfect English and wasn't afraid to speak up despite working with reporters and producers with decades of experience. 
Zakrzewski was one of the most treasured employees at FOX News Media and always went above and beyond. In 2021, he played a key role in getting Afghan freelance associates and their families out of the country after the U.S. withdrawal. He also covered conflicts across the globe, such as the battle of Fallujah in Iraq in 2004 where he was embedded in the lead Marine company. 
"Pierre was a steady presence in uncertain times," Fox News anchor Bret Baier said following the attack.
"When a correspondent or producer arrived and saw Pierre waiting for them, they knew they were in good hands because he could do just about anything. He shot video, fixed equipment, produced stories, and edited pieces on the fly," Baier continued. "Pierre also always seemed to know the background of every location, every story, and he had an extraordinary ability to do his work under incredible pressure."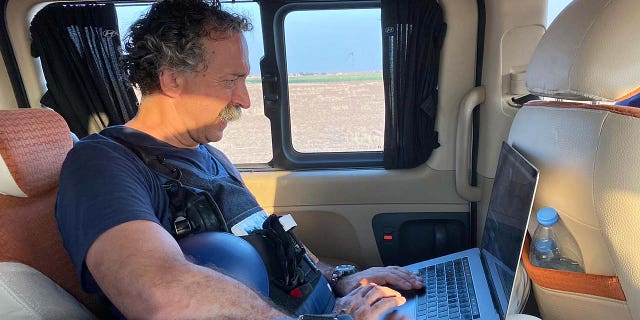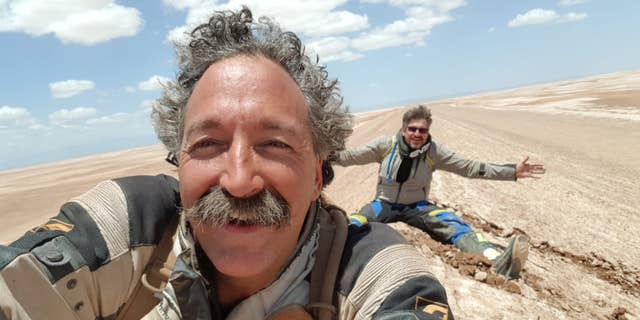 Fox News correspondent Greg Palkot penned a tribute to Zakrzewski last year. 
"We've dodged bricks and bats and paving stones and stinging tear gas in riot after riot from Hong Kong to Athens to Paris. He always knew which way to turn and get the best pictures," Palkot wrote. "He loved people. He loved travel. He loved family. He loved food. He didn't drink much or smoke or do drugs. He was high on life."
A year later, FOX News Media continues to pay tribute to Zakrzewski whenever possible. 
"A brilliant photojournalist, he was also an incredible friend and colleague. His smile lit up the room, his sense of humor could disarm the most contentious situation, and his care for his colleagues knew no bounds. But most of all, his dedication to telling the story was unparalleled, as was Sasha's whose help with our crews was pivotal throughout the early days of our coverage in Ukraine," Scott and Wallace wrote in their Tuesday memo. 
"The commitment to shining a spotlight on the issues that matter is critical so the world can see, and more importantly understand, how these events impact people's lives," Scott and Wallace continued. "As Ben has said, the best way to honor and pay tribute to Pierre and Sasha is for our journalists to continue to report these stories."
BILL HEMMER JOINS FOX NEWS COLLEAGUES AT FUNERAL OF PIERRE ZAKRZEWSKI: 'HE WAS SO GOOD TO SO MANY PEOPLE'
Zakrzewski was named a 2021 FOX News Media Spotlight Awards Unsung Hero just months before his death. At an awards ceremony following his death, it was revealed that Hall was one of the many employees who had nominated Zakrzewski for the honor in 2021 with a touching letter written well before the attack left them heartbreakingly tied together. 
"He has likely, very literally saved their lives. I cannot recommend this award to him highly enough, and if our recent coverage of Afghanistan is to be praised – he must surely receive a mention," Hall wrote of Zakrzewski when nominating him for the prestigious award. 
Less than a year later, Hall credited Zakrzewski, his longtime mentor, for saving his life.
"The two of us laid there for about 40 minutes, and talked, he passed away," Hall said. "The journey to continue was about me being saved."
FOX NEWS CAMERAMAN PIERRE ZAKRZEWSKI KILLED IN UKRAINE: 'ABSOLUTELY HEARTBROKEN AT THE LOSS OF A LEGEND'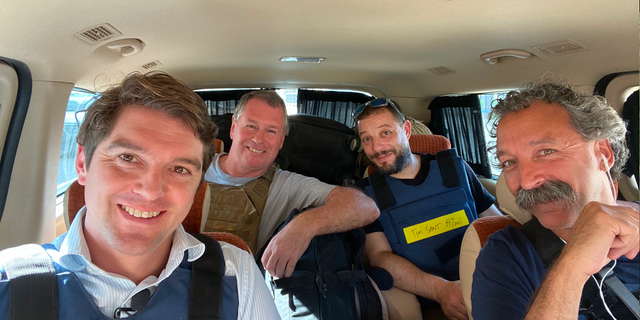 The nonprofit organization Save Our Allies helped get Hall safely out of Ukraine. To extract Hall from the combat zone, the group worked with the Pentagon and Defense Secretary Lloyd Austin, along with the Polish and Ukrainian militaries. The effort on the ground was led by a "special operations and intelligence veteran," the group revealed, as the team made sure Hall was stabilized and overseen by military medical personnel during the transport.
Hall has been through roughly 30 surgeries, lost a leg on one side and a foot on the other, and no longer has function of a hand and one eye.
"You know, I look at my injuries and I don't worry about them one bit, because I'm here with my family," Hall recently told PEOPLE. 
Fox News will air a special documentary on March 19, "Sacrifice and Survival: A Story From the Front Line," which tells the remarkable story of Hall's journey home. 
Fox News' Joseph A. Wulfsohn and Nikolas Lanum contributed to this report. 
CLICK HERE TO GET THE FOX NEWS APP