Expert reveals biggest under-the-radar takeaway from Chinese spy flight crisis
An expert on U.S.-China relations said a major takeaway from the Chinese spy flight saga was the subtle revelation that a functioning backchannel between the two nations existed.
Despite past rhetoric from the U.S. and Chinese governments, the crisis showed that high-level officials from the two sides were able to leverage crisis communications during an emergency, Craig Singleton, a senior China fellow at the nonpartisan Foundation for Defense of Democracies, told Fox News Digital.
"One of the one of the justifications for Secretary of State Blinken's upcoming, or now-canceled, trip to China was that it was intended to put a so-called 'floor' in the relationship to stabilize US-China ties," Singleton said in an interview. "And that included efforts to bolster these backchannel communications that could be used in a time of crisis. The implication was that, without these back channels, the two superpowers could veer towards a very serious sort of altercation or miscalculation." 
"But I think what this entire episode demonstrates is that there are functioning backchannels that both governments can use to reach back into the highest levels in both Washington and in China," he continued. "That should force us to rethink the basis for our current and ongoing engagement with China."
REPUBLICAN DEMANDS JOE BIDEN, KAMALA HARRIS RESIGN AFTER 'CATASTROPHIC CHINESE SPY BALLOON SPECTACLE'
"If the focus of that engagement is squarely on establishing guardrails and backchannels, well, this latest incident, while certainly a diplomatic dust up, suggests that backchannels exist and that they can be used," Singleton added.
On Thursday, the Pentagon acknowledged that a Chinese spy balloon carrying intelligence-gathering sensors and equipment had been detected flying above Montana. Officials said the device had first been detected five days earlier off the western coast of Alaska before flying across the state, into Canada and entering the continental United States in Idaho.
PENTAGON WORKING TO RECOVER CHINESE SPY BALLOON, EXPECTS VALUABLE INTEL FROM IT
Then, on Saturday, after the balloon continued its flight Friday through several Midwestern and southeastern states, a U.S. fighter jet shot it down off the coast of South Carolina in the Atlantic Ocean. The unmanned surveillance aircraft had ultimately gone seven days from the time it was first detected over the Pacific Ocean to the moment it was taken down.
As a result of the ongoing flight of the surveillance balloon, Secretary of State Antony Blinken postponed his trip to China which was slated for this week. Blinken said the situation was "unacceptable."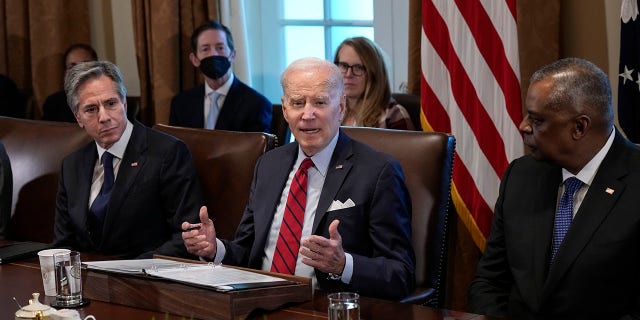 Blinken and several senior administration officials, though, engaged with Chinese counterparts in the ensuing days of the crisis, according to Singleton.
CLICK HERE TO GET THE FOX NEWS APP
"Meetings were held here in Washington with senior Chinese officials," he told Fox News Digital. "Secretary Blinken spoke at numerous points with very senior officials back in Beijing. Defense Department officials were in touch with their counterparts in the People's Liberation Army. You can't hope for any more robust dialog and backchanneling within hours of a potential crisis emerging." 
"All of those contacts taken together suggest that, while the two sides clearly disagree about the scope of China's espionage activities and in particular whether China violated U.S. territorial sovereignty, the two governments were able to manage a great power crisis immediately, robustly and at multiple levels," Singleton said.